The Physical Properties of Water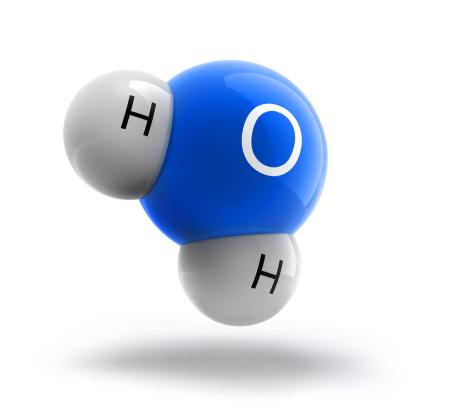 Molecule of water H₂O. The molecule of water consist of two atoms of hydrogen and one atom of oxygen.
Molecule of water
Water is a chemical compound made of hydrogen and oxygen.
At normal temperature and pressure conditions, it is a colourless, clear and odourless liquid.
In nature, it is found in three states:
solid — ice and snow
liquid — water
gas — water vapour
| | |
| --- | --- |
| Molar mass | 18.01528 g/mol |
| Melting temperature | 0 °C |
| Boiling temperature | 100 °C |
| Density | 0.99997 g/cm³ (3.98 °C/ liquid) |
| Viscosity | 0,001 Ns/m2 |
| Refraction index | 1.33 |
| Critical temperature | 374 °C |
| Critical pressure | 22,140 kPa |
| Surface tension | 0.073 N/m (20 °C) |
| Sound velocity, roughly | 1,460 m/s |
| Specific heat coefficient | 4,184 J/(kg*K) (liquid at 20 °C) |